Husband charged with manslaughter in crash that claimed his wife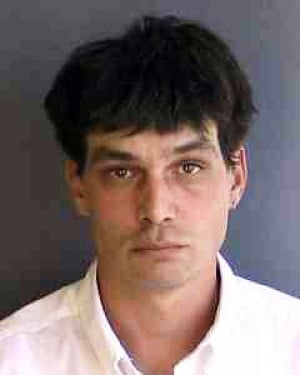 September 14, 2012 8:00 pm
•
FORT EDWARD -- A Hoosick Falls man was charged Friday with manslaughter and a number of lesser charges in the January death of his wife in a sport utility vehicle crash on Route 22 in White Creek.
Courtney "Corey" Kessler, 35, pleaded not guilty to a six-count indictment in the Jan. 22 collision between an SUV he was driving and a trailer being towed by another vehicle. His wife, Robin Kessler, 30, was in his vehicle and died the next day.
The indictment, unsealed Friday in Washington County Court, alleges Mr. Kessler was intoxicated when he drove into the oncoming lane near county Route 71, hitting a trailer being towed by a northbound truck. The driver of the other vehicle was not hurt.
The Washington County Sheriff's Office alleged Kessler's blood alcohol content was 0.17 percent, more than double the 0.08 percent threshold for DWI.
Mrs. Kessler died Jan. 23 at Albany Medical Center. Mr. Kessler suffered facial injuries in the crash, but showed no sign of those injuries Friday in Washington County Court.
Mr. Kessler's lawyer, Kurt Mausert, said it does not appear there are criminal charges warranted from what he's seen of the case.
Mausert said the people his client was with at a gathering to watch football in the hours before the crash have said they saw no signs he was intoxicated when he left.
He said a private investigator hired by the defense who interviewed those who were at the gathering said "he was walking and talking just fine" before he left.
"I haven't seen any evidence to substantiate anything other than this is a tragic accident," Mausert said.
Based on evidence from the crash scene and information Washington County sheriff's officers learned after the crash, police secured a blood sample that was tested for alcohol and drug content at the State Police crime laboratory.
The indictment includes felony counts of second-degree manslaughter, first-degree reckless endangerment and criminally negligent homicide, as well as misdemeanor counts of driving while intoxicated and reckless driving.
Kessler pleaded not guilty to the charges Friday before Washington County Judge Kelly McKeighan and was released on his own recognizance pending a Wednesday afternoon hearing to determine whether he can receive a "hardship" driver's license while the charges are pending. His license was suspended Friday because of the DWI charge.
He did not address the court, but appeared to be fighting back tears as McKeighan read the charges.
The charges are punishable by up to 15 years in state prison.
The prosecution is the third begun in recent weeks in Washington County for manslaughter or vehicular manslaugher
In all three, the drivers deemed at fault were believed to be either intoxicated by alcohol or under the influence of drugs, and one was alleged to have been using a handheld cellphone as she drove.